Testimonials: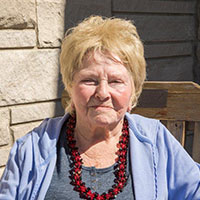 "I enjoy visiting with my mother and seeing how happy she is at this facility. The staff take great care of her and treat her well. If she has to be in any facility this is the right one."
— Dawn
Family Member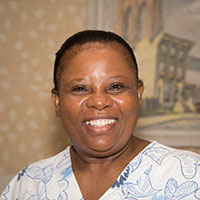 "I have been working at Highland for 11 years.  I work well with other staff and residents.  I often wake up excited about going to work.  When I get to work I do what is needed of me no matter what the task is.  I leave patients with a smile on my face because I believe it is good to be and stay positive.  I feel as if these patients are my family."
— Marie
CNA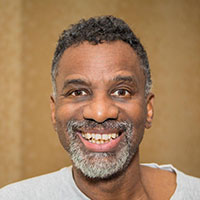 "I have a really come a long way being here. When I first arrived at Highland I couldn't do anything with my left side for myself. I can now move my arm and leg and even walk. I never thought I would be able to do that again. Nursing and rehab staff are great and I appreciate all the help they have given me along the way."
— James
Resident
We pride ourselves on providing our community members the highest quality-of-life by partnering with residents and families to foster meaningful relationships. Our hand-picked staff is committed to developing the physical, emotional, and spiritual potential of our residents.
COME VISIT, AND SEE HOW WE MAKE CARE PERSONAL
We offer compassionate and dignified care to promote each of our residents' physical and emotional well-being. Our rehabilitation team provides customized rehabilitation plans and measurable, concrete results, while our long-term care team builds and nurtures our vibrant community.
ALL WHILE PROVIDING PROVEN, HIGH-LEVEL CARE